Leadscrew Motors
Leadscrew Actuators are unique devices that produce linear movement from the rotation of a rotary motor
Leadscrew Motor Technical Info
Leadscrew Motors and Actuators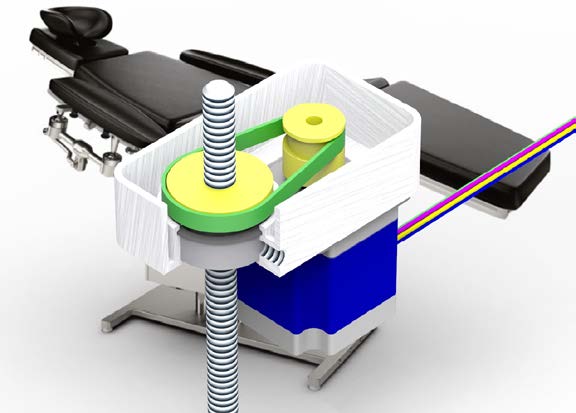 Leadscrew Actuators produce linear movement from the rotation of a rotary motor. They are used in a variety of applications, including position adjustment of hospital beds and furniture, machine tool actuation, valve actuation, and others.
Having adapted components for specific purposes in the past–particularly in our rotary solenoid range–Geeplus is now offering the lead screw modification as a standard part on some of our motors. Different types of motors can be used. Stepper motors allow low-cost open-loop control, while brushless DC motors produce less audible noise, and have higher rotational speed capability.
The lead screws are made to customer specifications with regard to size and pitch and fitted to the motors which will continue to provide the high levels of efficiency and reliability associated with Geeplus products.
Naturally, there will be some parameters whereby the practicality of the modification will not suit the application. In this instance, Geeplus engineers will offer sensible alternative solutions.
Request More Information on Leadscrew Motors/Actuators
Leadscrew Actuator Technical Data Sheet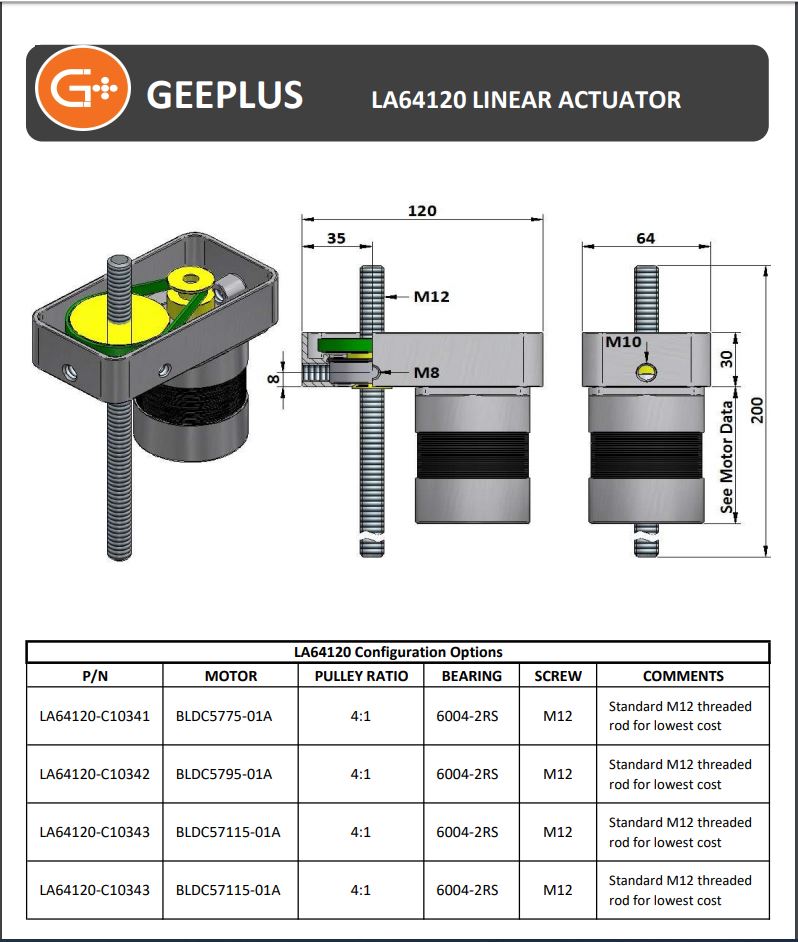 Offices in Europe | USA | Asia

+44(0)208 6567788
Geeplus Europe
Worldwide Customer Service
+1 803 549 6422
Geeplus Inc.
South Carolina (USA)
+81 45 662 9705
Geeplus Asia
Yokohama, Japan
Contact Geeplus
We're here to help - Contact Geeplus today!
Next Generation Motion Control Solutions!
Geeplus Headquarters:
Triple Two Centre, Tannery Close Beckenham, BR3 4BY, UK
©Geeplus Holdings 2019, All Rights Reserved
Privacy Policy


Offices in Europe | USA | Asia