New Versatile Pinch Valves Suit a Wide Range of Applications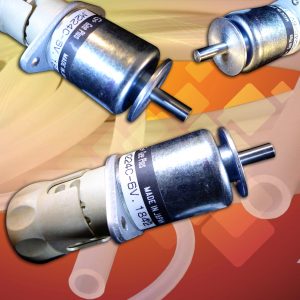 In response to the growing demand for small-size low-power control components, Geeplus' new range of pinch valves will suit a wide variety of applications calling for control of water, air and other non-aggressive fluids across a wide range of industries.
Click here for a more technical overview on Geeplus Pinch Valves
A development from Geeplus' acclaimed and widely used general purpose solenoid valves, the pinch valves are robust in manufacture and thoroughly reliable in operation. Geeplus is also known as the world's leading supplier of actuators in medical ventilators.
Typically used with silicon tubing as the carrying device, the pinching is achieved by energizing the solenoid. This cuts off the media in the tube by pinching or releasing the tubing. The fluid can flow in either direction.
Request More Information on Geeplus Pinch Valves
The pinch valves can control any and all fluids that are compatible with the tubing material, while protecting them from all contamination — including temperature, which is of particular importance when used in medical applications. Their accuracy of operation also makes them suitable for dosing.
Offering twin tube operation, the Geeplus pinch valve provides normally open/normally closed functions and measures 72.5mm in length and 24mm in diameter. The standard fixing plate is drilled to 30mm centres.
Contact Geeplus today for more information on Pinch Valves or any of our world class actuators.
Geeplus is a worldwide leader in the design and manufacture of precision electromechanical actuators. You can find Geeplus online at  www.geeplus.com, as well as on social media on LinkedIn, Facebook, and YouTube.


Offices in Europe | USA | Asia

+44(0)208 6567788
Geeplus Europe
Worldwide Customer Service
+1 803 549 6422
Geeplus Inc.
South Carolina (USA)
+81 45 662 9705
Geeplus Asia
Yokohama, Japan
Contact Geeplus
We're here to help - Contact Geeplus today!
Next Generation Motion Control Solutions!
Geeplus Headquarters:
Triple Two Centre, Tannery Close Beckenham, BR3 4BY, UK
©Geeplus Holdings 2019, All Rights Reserved
Privacy Policy


Offices in Europe | USA | Asia