Press Releases
Keep up with Geeplus news around the world!
FOR IMMEDIATE RELEASE
Geeplus Adds Direct Mounted Lead Screws to Stepper Motors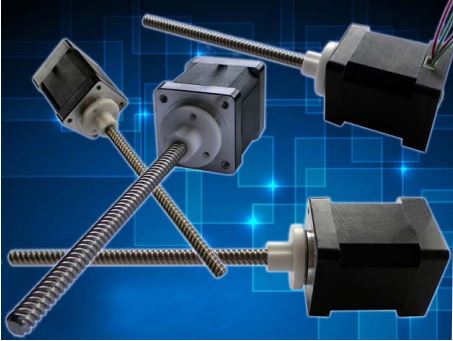 Beckenham, United Kingdom – For applications requiring longer drives or a different pitch, Geeplus are now supplying some of their stepping motor range with direct mounted lead screws.
Having adapted components for specific purposes in the past, especially in their rotary solenoid range, Geeplus is now offering the lead screw modification as a standard part on some of their stepping motor models. The lead screws are made to customer specifications with regard to size and pitch and fitted to the motors which will continue to provide the high levels of efficiency and reliability associated with Geeplus products.
Naturally, there will be some parameters whereby the practicality of the modification will not suit the application. In this instance, Geeplus engineers will offer alternative solutions
Geeplus is a worldwide leader in the design and manufacture of precision electromechanical actuators. You can find Geeplus online at  www.geeplus.com, as well as on social media on LinkedIn, Facebook, YouTube and Google+.
###
For more information, feel free to contact us, or simply fill in the brief form below!


Offices in Europe | USA | Asia

+44(0)208 6567788
Geeplus Europe
Worldwide Customer Service
+1 803 549 6422
Geeplus Inc.
South Carolina (USA)
+81 45 662 9705
Geeplus Asia
Yokohama, Japan
Contact Geeplus
We're here to help - Contact Geeplus today!
Next Generation Motion Control Solutions!
Geeplus Headquarters:
Triple Two Centre, Tannery Close Beckenham, BR3 4BY, UK
©Geeplus Holdings 2019, All Rights Reserved
Privacy Policy


Offices in Europe | USA | Asia